About us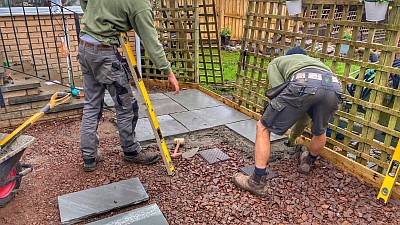 We are Mark & Fraser.  M.F. 
We started our own company; M.F Gardening & Landscaping in 2019, and have over 10 years experience each, working in the landscaping industry.
We are Friendly, dedicated and passionate about our job.
Offering a very high standard of services all year round, from hard to soft landscaping, of any size.
With our expert advice, ideas and garden design, to our dedicated planning throughout we will offer you complete support with all your garden needs.
Please do not hesitate to get in touch with Hope for any of your garden desires, we are happy to help with any enquiries.
Fully Insured – 
VAT Registered